THE PELL BRIDGE RUN
is Posted and ready for registration... I can't say enough how COOL this event was last year for me and I will be pushing you all to do it with me this year... Need some prep running drills? Kathy's Run Clinic is in PERFECT timing to get you there! Here are the details:
Fri
Mon
Date:

9/7/2012 - 11/5/2012
From:

8:30 am - 9:15 am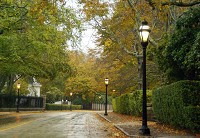 Whatever goals you have in mind for running, Kathy will help you reach them by showing you proper running form and techniques. We'll do endurance runs, interval, fartlek, tempo training and take your running to the next level - whether you are a beginner or looking to train for a race - this class series is for you! Fall running in Newport is the BEST! Rain or shine we'll be doing it - contact Kathy for further information -
kathy@pulsenewport.com
. Meet at the studio at 8:30am - 45 minute sessions on Monday and Friday.