Wed
Fri
Date:

8/19/2015 - 10/2/2015
From:

6:00 am - 7:00 am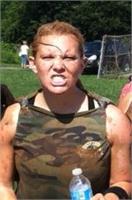 14 sessions, 2/week
Wednesdays and Fridays at 6am
8/19/2015 - 10/2/2015
This bootcamp is the ultimate training test to see if
you have what it takes to complete a true mud obstacle race
, specifically the
BoldrDash
! BoldrDash is a 3-4 mile course with 25-27+ fun, challenging obstacles that will test your endurance, strength, mental toughness, and your laughter muscles ;) We will train like we are warrior mermaids and mermen in the early morning on the beach, exercising the unconventional way! I'm talking about
sandbags, medicine balls, agility drills, endurance runs, bodyweight exercises, partner drills, relay races, and much much more
! Want to have fun while functionally training for a race to show off your newfound strength skillz? So do I! Join me down on Easton Beach (1st beach) for a bootcamp that will supplement your summer workouts to keep you going strong through October. On race day (10/3/2015), we will run that course with the best team BoldrDash has ever seen!
$20 goes towards your race entry!
Free Pulse Junkies team shirt for race day if we get 10+ members!
For help, more info, or to reserve your spot, email Amber at
Aroyal@spartans.ut.edu.
As always you can sign up on Pulse Newport Bootcamp page.