DON'T LIKE BEACH WORKOUTS??
Indoor & Outdoor Pulse Based Bootcamps starting up again soon!
9:30 am Weds/Fri with Kathy
8:30 am Mon/Fri with Jacki
Read on....
Wed
Fri
Date:

6/24/2015 - 8/28/2015
From:

9:30 am - 10:30 am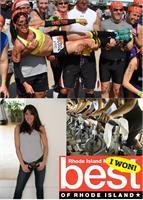 Meet Kathy your "Best of Rhode Island" Trainer...
Kathy Martin is a cofounder of Pulse Newport - she's known for her killer workouts that produce nothing but RESULTS.
Are you ready to hit your all time best shape ever before Spring starts? Cardio highs, strength gains, LEAN muscle mass is what you'll get if you commit to her program.
None of Kathy's workouts are ever the same - you'll make gains (AND OF COURSE LOSSES) because you're body will have to constantly guess what is coming next...all to help reach the highest level of fitness and health that YOU'RE willing to reach for.
Included are all the tools you'll need to get started. Nutritional counseling, homework assignments, harassing e-mails, bodyfat testing, measurements, outdoor extra workouts with the group and all the support you need.
Kathy is an avid exercise fanatic and loves to do obstacle racing - She will plan on doing some races this spring and summer and will always include any and all campers who are willing to go with her.
Ready to go?? Email Kathy at kathycornell@cox.net
Mon
Fri
Date:

7/13/2015 - 9/4/2015
From:

8:30 am - 9:30 am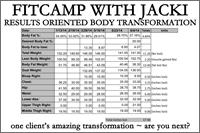 Work with RI Monthly and Newport Life's Best Trainer in her award winning FitCamp formula for success! Some workouts in the studio, some at the stadium, or playground - mix & match your Bellevue Locations ~ meet at Pules every time ~ 14 sessions includes 2 testing & 12 bootcamp workouts, nutrition counsel, homework - all the bells & whistles!... Email jacki@pulsenewport.com for questions or help signing up!