Mon
Fri
Date:

9/21/2015 - 10/30/2015
From:

8:30 am - 9:30 am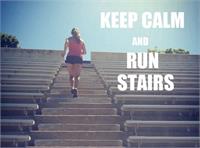 ~ M/F Outdoor Playdium Series with Amber Royal ~
All outside training, mixed between intervals at playgrounds around Bellevue Avenue, the stadium, and neighborhoods abound! Soak in the rest of the sunny and warmer weather training bootcamp style with Amber!
*If weather does not permit safe outdoor training, sub any of my classes as makeup classes*
Mon/Fri 8:30 or 7am starting September 21st-October 30 ~ $160 for 12 great outdoor workouts!