TWO GREAT FALL ROWING CAMPS STARTING SOON!
ONLY 3 SPOTS OPEN IN....
Wed
Mon
Date:

9/7/2016 - 10/19/2016
From:

6:30 am - 7:30 am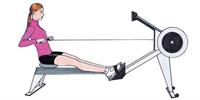 Join Hillary's Team "Good enERGy" in preparation for The Ovarian Cycle/Row on Saturday, October 22nd at Easton's Beach Rotunda
As a team, we will hone in on your rowing skills, do drills along with intervals of strength training and stretching .We will track your progress along the way. Session also includes a health history evaluation (by Hillary, Health/Nutrition Coach) with recommendations for adjustments in diet and lifestyle geared towards improving overall health and wellbeing. A day of rowing on the water at Narragansett Boat Club will also be organized, which was a blast last year!
Monday and Wednesday from 6:30am – 7:30am
Beginning September 7th – October 19th
$250, 12 sessions
Hurry, only a limited number of spots!!
ONLY 4 SPOTS OPEN IN....
Tue
Thu
Date:

9/6/2016 - 11/3/2016
From:

9:45 am - 10:45 am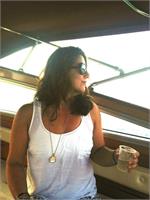 Erg intensive hour -- rack up the meters and feel the burn! Calorie torching, low impact workout. Rower who racks up the most meters over 16 classes gets the next round free!!
GET IN SOON AND YOU WON'T REGRET IT!